What do I do when my wife is out of town for a week and I have a few extra hours? Launch a podcast, of course! I'm all about creating value with my time, and because I answer some of the same questions over and over again regarding productivity and scheduling, I felt it would be a value to the community to answer those questions publicly using a short and snappy daily podcast. Daily!? I know, right? That's a big undertaking, and I can't do this alone. I need your questions to fuel this shiny new machine, because all this effort is 100% about YOU, my friend. I want to help you. I'm going to unpack all my secrets and share with you everything I've learned along my journey of schedule mastery. I'm holding nothing back!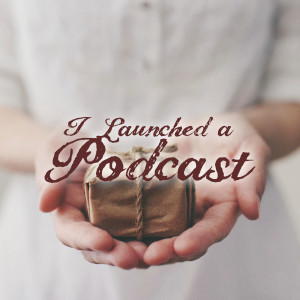 If you want to support this entirely free resource, here's what I need from you:
Ask
First and foremost, I am answering questions, so I need your questions! Comment here with questions, tweet me @josephbrewster, or email me at joseph.brewster@gmail.com. Be sure to note if you wish to remain anonymous, otherwise I am going to give you a shoutout.
Subscribe
If you dig the massive value I'm dishing out free of charge, then show me love with that subscribe button. Get freshly pressed episodes delivered on the daily to your mobile device or computer! Why would you not?
Share
Send this to someone who needs it and spread the wealth. This is power to the people to take charge of their time, and you know people I will never reach without your help. Share this on social, send out the links, and prove you care about other people's time.
Thank you!
All this is only possible with your support, so thank you for being part of this epic journey. Let's take back our time together and get the right things done. See you on the podcast!
Podcast link: Time Wise Podcast
On site audio: Time Wise Podcast
Feed link: RSS feed

Comments
comments